At the same time when Mike Urbaniak writes in his column about growing importance of dance in modern theatre Dominika Knapik gets her triumph in Silesia being given Golden Mask for choreography in "Leni Riefenstahl. Oblivion Episodes" dir. by Ewelina Marciniak. Who is this woman who dances through words?
Words of Mrożek and Beckett, Chekhov and Keret. She mixes them courageously with film, politics, modern music, theatre and visual arts on stages in Berlin, Hague, Brussel, Paris, Amsterdam Bonn.
The nominated for POLITYKA Passport in 2015:
For proving that movement can put theatre in motion so strong, that sometimes words seem less powerful (Mike Urbaniak);
For making with her choreography the most interesting directors' spectacles inimitable and expressive; for making body think and thought – move (Anna R. Burzyńska);
for choreography in Morphine;
Dominika Knapik is one of the most original and intriguing dancer-choreographers of a young generation. She collaborated with many directors, also with: Ewelina Marciniak, Radek Rychcik, Maja Kleczewska, Iga Gańczarczyk, Anna Smolar, Paweł Łysak, Anna Augustynowicz. She did choreography for more than twenty theatre productions. She's a newly director too – her spectacle "Bang Bang" in the Stefan Jaracz Theatre in Łódź is one of the most renowned debuts of last season. She also had time to direct "Afternoon of a Faun" in Chorzów Teatr Rozrywki and lately "Camp Cataract" in Małopolski Ogród Sztuk.
She makes actors sweating during rehearsals and her productions dazzle and astound. Scene of dancing golden Nubians will stay in audience's memory for a long time. She collaborated with our theatre twice - always fruitfully, and today Golden Mask is a proof of that. We hope our trails will cross once again! Congratulations!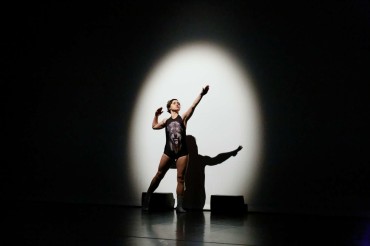 Źródło: http://harakirifarmers.com/cms/wp-content/uploads/2014/02/1404238701_6771-370x246.jpg
"Morphine" Teatr Śląski im. St. Wyspiańskiego, fot. A. Śnieżek
"Leni Riefenstahl. Oblivion Episodes" Teatr Śląski im. St. Wyspiańskiego, fot. N. Kabanow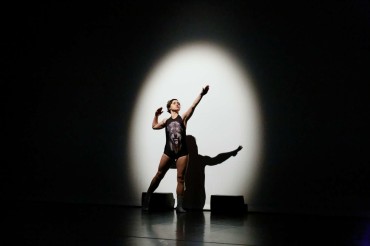 Źródło: http://harakirifarmers.com/cms/wp-content/uploads/2014/02/1404238701_6771-370x246.jpg
"Morfina" Teatr Śląski im. St. Wyspiańskiego, fot. A. Śnieżek
"Leni Riefenstahl. Epizody niepamięci" Teatr Śląski im. St. Wyspiańskiego, fot. N. Kabanow