16th December 1981. Katowice. Wujek mine. 13-years old boys - Rafał, Grzegorz, Adam, Tomek. Four Riders of the Apocalypse. This is their story. But also nine pitmen's story who that day didn't come home. This is a story of a world behind the iron curtain, where parcels from West Germany come, where foreign films are shown, German comic books are bought at Katowice szaberplac [bazaar] and bubble gum is chewed. We all know the story, though no one told it this way. From the young boys' viewpoint for whom imaginary and real worlds interpermeate. For whom the return of Mechagozilla is a rescue against coming war. It won't be the lament nor merry couplet. It will be the black ballad.
- - - -
The performance is done in coproduction with
Silesian Centre of Freedom and Solidarity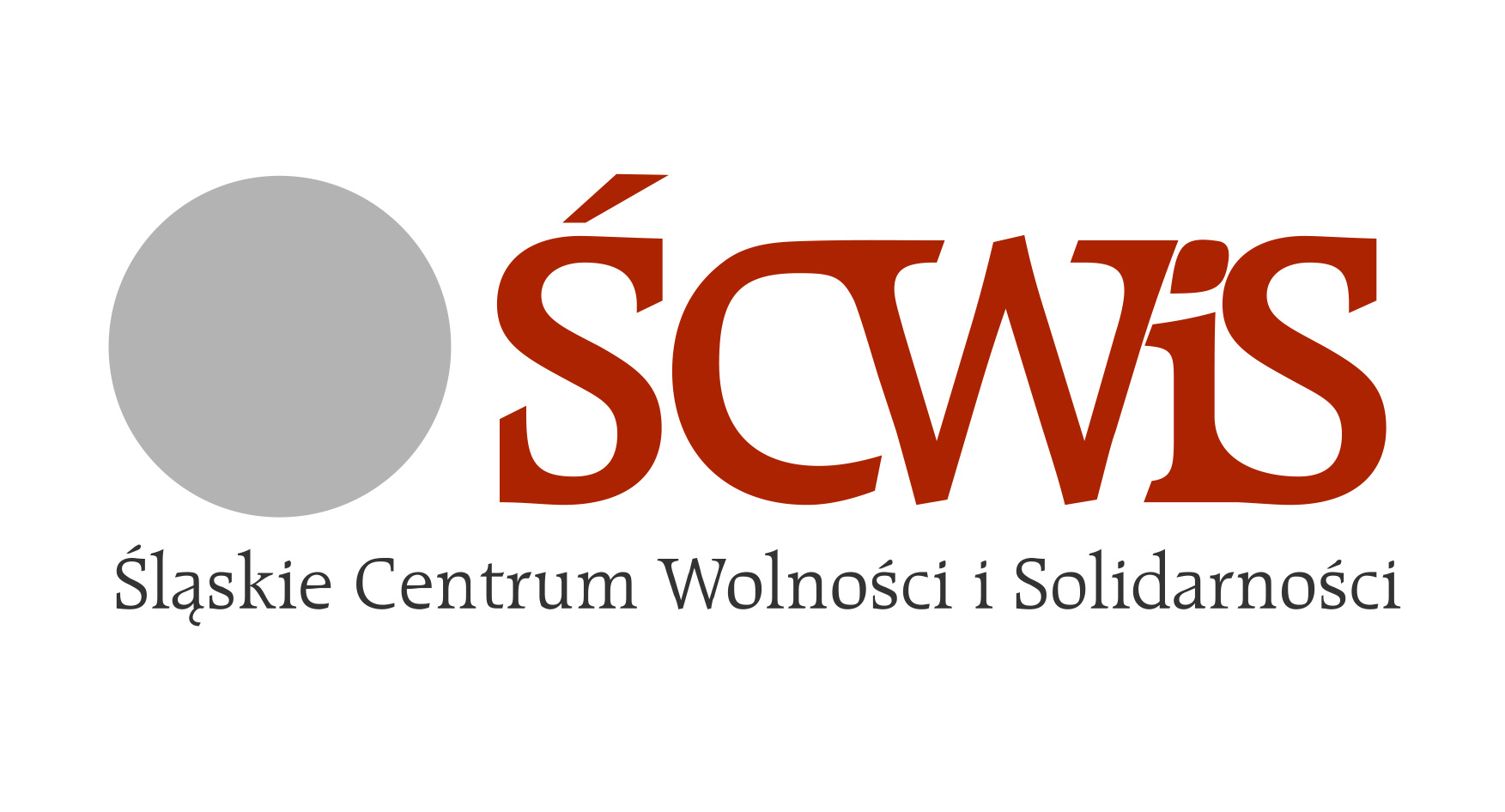 and The Krystyna Bochenek Cultural Institution Katowice – Garden City

Partner of the performance is Silesian Opera in Bytom
Wujek.81. Black Ballad in Teatr Śląski is a presentation that will stir up many spectators' hearts. Even before opening it became an all-Poland event because it had to tell from a stage boards about miners' tragedy. The important thing has happened – the collective memory was resurrected.
Gazeta Wyborcza Katowice
A reviewer's thing is to pick on. But one should admit: it's a right presentation in the right place. It has its weaknesses but in a noble way it does one of the elementary functions of the theatre: it integrates local community around the tragic event, it make to relive it anew – as a theatre show – to strengthen people's fundamental values. Contemporary theatre keeps off it. It's ashamed of such doings, it founds them naffing. It wants to be critical – very well, it should be, one should rub salt into the wound – that a film of meanness won't overgrow. But the wounds should be healed too. And wounded system should be energised. There are some parts of Wujek.81 that aren't original at all, maybe one has seen them somewhere else but in this context, due to outstanding actors' performing we simply have lump in our throats. Miner's story (again Wiesław Sławik) about that when he and his friend were covered with dirt in a mine, when he had to leave him saying calmly "tell Marta, I was killed at once". Dialogue of a husband (Dariusz Chojnacki) with his wife (Barbara Lubos) full of desperate ordeal, that the has to go, that he can't stand a mood of this winter Jaruzelski's pacification. And a scene after which it's clear he won't go anywhere: miners killed with machine guns salvos. And women's choir, dressed as usual, without any demonstrational mourning, in white light, on sand covering a proscenium from the start: " There was memory left/ A stone on heart's bottom/ A salt rubbed into wounds". Not very lofty poetry. A simple cry, only without tears. People will go to see it. They will need it. What's more important?
Review by Jacek Sieradzki, written for Jury of All-Poland Contemporary Play Staging Contest
Mix of styles also music ones (the performance has many sung parts and live music too) makes audience of different age empathetic, though not in the same way. Older spectators will be impressed with martial law period realities. Even cigarettes' brands are OK, not to speak about black Volga [part of urban legend of 60' and 70'] and parcels from West Germany, that may be exotic to the youth of today. The younger viewers may not remember the past, but should know about it, and will like some pop-culture sings. It's a plebeian ballad; a genre that encompass much. And a very personal ballad too.
Dziennik Zachodni
The scene about St Barbara feast in a first part of Black Ballad is the most beautiful, the most suggestive artistic apotheosis of Silesian mining. Anyone before Talarczyk (except Kazimierz Kutz in his films) didn't touch so beautifully and so close an Upper Silesian phenomenon and didn't rise it so high in art! The mindful director placed in Black Ballad allusive reference to Death Like Slice of Bread.
Portal Górniczy nettg.pl
We loose a paint, and rust eats us, "they sing". That's the way it goes, that's the nature of things. Untrue. In defiance of that we hear from the stage we start to recollect. And even more (…) Everyone is in a good mood. Christmas is coming. They sell grass carp because there won't be any common carps this year, says one of the musicians. Then Erich the flautist sings J. Kaczmarski's song – everybody laughs on a balcony. Behind my back someone's crying. Next to me – the other one explains. So December goes back and forth between strained to the max performance and a real, unitary here and now. It moves and even liberates.
Portal Dziennik Teatralny